Current Service Projects!
Rotarians. Community. Friends. Coworkers!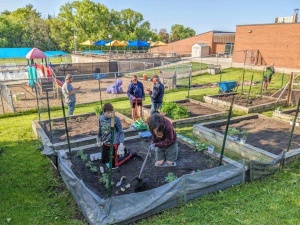 EveryMeal Distribution @ Brimhall School
Fridays - 11:00 am - 12:00 noon
CLICK HERE for more information and to Sign Up!
Slots are available most Fridays throughout the school year.
Salvation Army Red Kettle Bell Ringing
Location: Lunds & Byerly's 1601 County Road C W. Roseville MN 55113
Description: Main Entrance
Vicinity: Snelling Ave and Co Rd C
Date: Friday, December 01, 2023
Time: 11:00AM- 3:00PM
CLICK HERE for registration.
2024 Taste of Rosefest
The Taste of Rosefest's success over the past fourteen years is largely attributable to four guiding principles: Partnership, Community, Stewardship, and Quality. Over that time, net revenues of $440,000 from the Taste have been invested in local, regional, and international initiatives.
Sign up coming soon!